There are so many fun themes for spring time learning.
We love spending time in the spring to study tadpoles, chicks, gardens and bunnies and this tutorial and book list is perfect for a little bunny study!
BOOKS TO READ
So Many Bunnies by Rick Walton
The Complete Brambly Hedge by Jill Barklem
The Classic Tale of Peter Rabbit by Beatrix Potter
Good Night, Moon by Margaret Wise Brown
The Runaway Bunny by Margaret Wise Brown
Home For a Bunny by Margaret Wise Brown
The Bunny Book by Patsy Scarry and Richard Scarry
While you are studying bunnies, make this sweet bunny mask so your children can act out the stories that you read.
SUPPLIES
Circle paper plate
Bunny ear template
Pink tissue paper
Pink Pom Pom (See tutorial here)
Large craft stick
Glue
Scissors
Pen
INSTRUCTIONS
Help your child draw a bunny face on the paper plate. Cut holes for eyes. (If desired add googly eyes above the eye holes and use pipe cleaners for whiskers)
Give your child small squares of pink tissue paper to crumple and glue to the inside of the bunny ears.
Glue to paper plate face.

Glue or tape on craft stick for a handle.
After the mask is finished drying, cuddle up with your child to read the story and reassure them that you will always have a place for them.
For more learning with classic literature check out our best selling resource for preschoolers,  The Peaceful Preschool 
We include recipes to accompany the stories, A-Z phonics activities, motor skills work and so much more!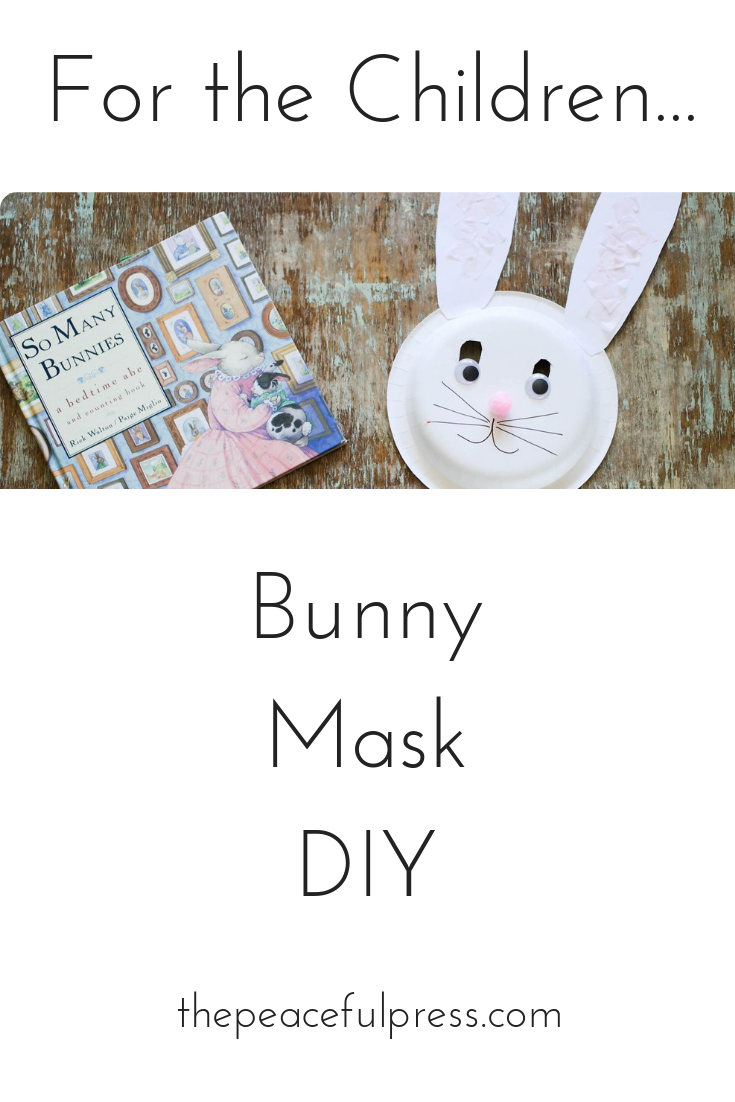 This post contains Amazon affiliate links. Thanks for clicking through and supporting this site.